MT IAFF Newswire
Current news directly from MT IAFF locals.
Montana 67th Legislative Sessoin
01/08/21 - Montana State Council of Professional Fire Fighters IAFF
Legistlative Session info is now available.
Montana Firefighter Health and Safety Bill passed another hurdle -- Senate Bill 160 passed the third reading in the House
04/12/19 - IAFF Local 271
HELENA- The Firefighter Health and Safety Bill passed another hurdle Monday afternoon. Senate Bill 160 passed the third reading in the House with a vote of 89 to 9. Great Falls International Association of Fire Fighters Local Eight President Dave Van Son said they are very excited. "This is the furthest it has ever made," Van Son said.
Missoula Rural Fire District Mill Levy Information
04/02/19 - IAFF Local 2457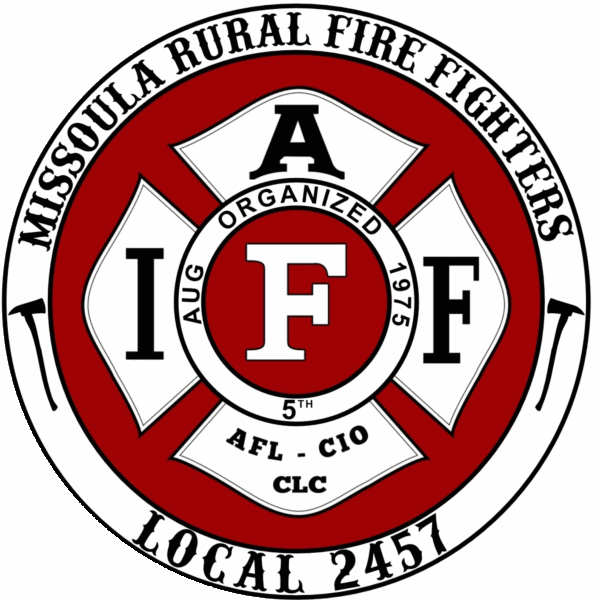 2019 MISSOULA RURAL FIRE DISTRICT MILL LEVY REQUEST FACT SHEET Board approval. The Missoula Rural Fire District's (MRFD) Board of Trustees voted unanimously on January 8, 2019 to place a mill levy increase on the May 7, 2019 ballot. Amount of mill levy increase requested. If approved, MRFD's mill levy would increase by 29.6 mills. Amount to be raised. A 29.
MSCOPFF FIREPAC
02/05/19 - Montana State Council of Professional Fire Fighters IAFF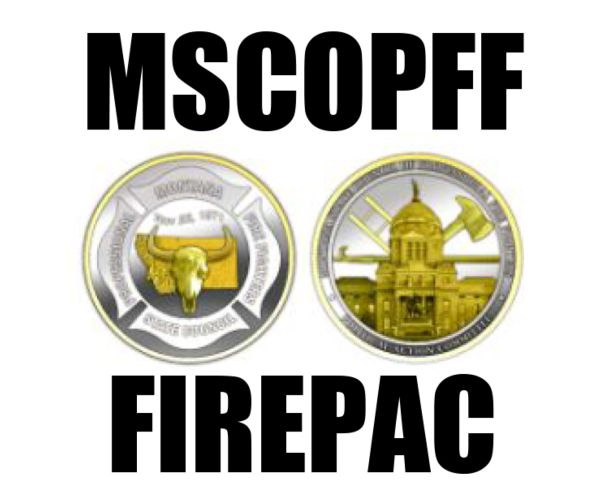 MSCOPFF FIREPAC Signup is now online. Click Here or the image above to signup for MSCOPFF FIREPAC. The online form requires a credit card to make your contribution. If you feel more comfortable mailing a check, there is a link to do so in the instructions on the next page.
SB 160 Bill aims to make workers' comp claims easier for Montana firefighters
01/30/19 - IAFF Local 271
https://missoulian.com/news/state-and-regional/govt-and-politics/bill-aims-to-make-workers-comp-claims-easier-for-montana/article_57fe949b-ba11-5b00-af40-3b5a0eeb8ea2.html.
MFD's Brave Horses
11/02/18 - IAFF Local 271
Harmon's Histories: Remembering Missoula's brave, beloved fire horses By Jim HarmonOctober 20, 2018 Jim Harmon They had names like Mack, Prince, Tyler, Baby, Joe and Snap. They were elite athletes, immortalized in death. In Missoula, the most famous of the city's fire horses were Snap and his brother Prince.
Missoula Fire Department Homecoming Pancake Breakfast 10/6
09/26/18 - IAFF Local 271
Missoula Fire Department Homecoming Pancake Breakfast  8:00 AM Missoula City Fire Station #2 Description: What: Your Missoula City Fire Department, in conjunction with its own union members, will be hosting a free pancake breakfast on Homecoming day.
Morning fire damages Milltown home
09/24/18 - IAFF Local 2457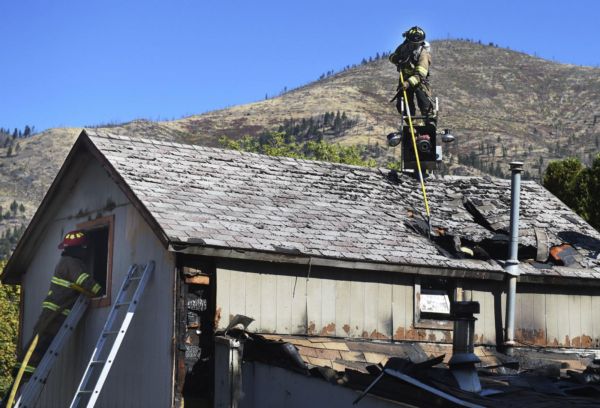 MILLTOWN —Firefighters quenched a challenging fire in a 113-year-old home Friday morning but couldn't save five pets. Ron Lubke, captain and fire investigator for the Missoula Rural Fire District, said the residents of the home on Daytona Loop were at work when the fire broke out. Lost were two dogs, two cats and a pet bird.
Montana firefighters returning home after battling California fires
08/23/18 - IAFF Local 271
KPAX MISSOULA - After two weeks on the front lines of the biggest fires in California, a team of Montana firefighters is headed home and they're bringing back firsthand experience and warnings about using extreme caution to prevent a similar catastrophe.
Missoula Firefighters want you to stay safe this 4th of July!
07/01/18 - IAFF Local 271
MISSOULA - Missoula City Fire and Police departments are increasing patrols on the Fourth of July and are reminding people that most fireworks are illegal within city limits. Penalties are $100 for a first offense and $300 for a second offense in the same year. Those fees are not including court costs and will be handed out by Missoula City Police.
Firefighters participate in tactical training for mental and physical health
06/04/18 - IAFF Local 2457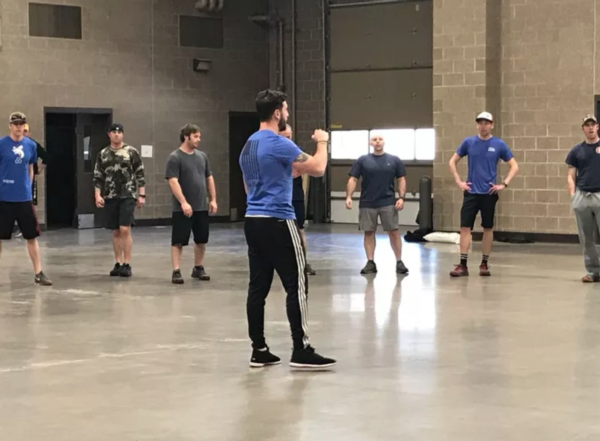 Firefighters from all parts of Montana are in the Garden City this week for tactical training at the Montana National Guard Armory. O2X, a human performance company from Boston, is leading this intense training. Which is welcomed by local fireman like Cooper Berry, an engineer with the Missoula Rural Fire District.
Drone footage shows challenges of Clark Fork River rescue (video)
05/19/18 - IAFF Local 271
MISSOULA - Drone video provided by the Missoula County Sheriff's Office shows the dangers and challenges that first responders faced while rescuing a handful of homeless people from their camp in the middle of the Clark Fork River on Thursday.
Missoula Floods - Missoula Fire Department's Swiftwater Rescue Team
05/19/18 - IAFF Local 271
KPAX MISSOULA - When you think of firefighters there's the image of brave men and women pressing their way into a raging inferno extinguishing a blaze and saving people.  But in Missoula -- and especially this time of the year -- the most demanding calls for help have nothing to do with fire, and everything to do with water.
Squad Shift Schedule Poll
04/23/18 - Great Falls Fire Fighters, IAFF Local 8
Brothers and Sister: A week ago, Chief Hester and AC Jones gave a presentation at a special union meeting.  Attendance was good, and a lot of discussion was held.   Attached is a copy of the powerpoint presentation they gave.  A motion was made at the meeting to post a poll on our website to express interest in working the shift.
Benevolent Fund vote
03/21/18 - Great Falls Fire Fighters, IAFF Local 8
There's a new poll (under member resources, online voting) to select an option about changing the benevolent fund amount and services.
Governor honors Montana fire departments for work in California
02/28/18 - IAFF Local 271
http://nbcmontana.com/news/local/governor-honors-montana-fire-departments-for-work-in-california Gov. Steve Bullock is honoring 13 Montana fire departments with a governor's citation after several sent crews to help fight wildfires in December. For stations like Missoula's, the efforts brought in more than a good feeling, they also brought in money.
Missoula area firefighters "score" funds and fun times for local causes
02/28/18 - IAFF Local 271
Missoula Rural Fire Department improves ISO rating
02/18/18 - IAFF Local 2457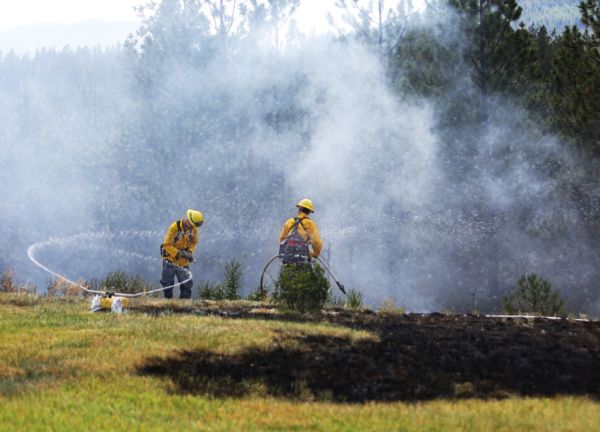 Good news for homeowners in Missoula County: they may be eligible for lower property insurance costs because of the Missoula Rural Fire District's improved protection rating.  The public protection classification (PPC) collects information on municipal fire protection in cities throughout the United States.
Missoula firefighters have to be "ready for anything" with ice rescues
02/09/18 - IAFF Local 271
MISSOULA - Plunging into the frigid waters of the Clark Fork every winter is just part of the job for Missoula firefighters, who are just wrapping up their month-long training for ice rescues. And with varying weather like we've had this winter, it's always an assignment of unknowns. "Being on the river it's a dynamic situation based on weather conditions.
Fire on Ice 2018 raises over $11,000
02/08/18 - IAFF Local 271
Fire on Ice 2018: Thank You to everyone that showed up to support Fire on Ice!!! The event raised around $11,000 which will benefit 3 unique and important programs: Wildland Firefighter Foundation Missoula Firefighters Benevolent Association Missoula Sled Hockey Program Both games were very close.
New EMT/Paramedic recert program
02/02/18 - Great Falls Fire Fighters, IAFF Local 8
Our department is transitioning to a new program for our EMT/Paramedic recert/training, I believe it's called FireRescue1. You should all be getting an email to our Local 8 email addresses sometime Monday with an invitation/account setup details. Apparently this may look like spam, please do not delete it, it's legitimate and is something we'll all be using.
Missoula firefighters prepare for winter, but hope you do too
01/06/18 - IAFF Local 271
Thank you to KPAX: MISSOULA - For Missoula firefighters, being prepared is not only part of the job, it's part of life. And that's especially true when it comes to the unusual rescue situations that can crop up in a mountain city like ours.
Crews Battle Huson Fire
12/18/17 - IAFF Local 2457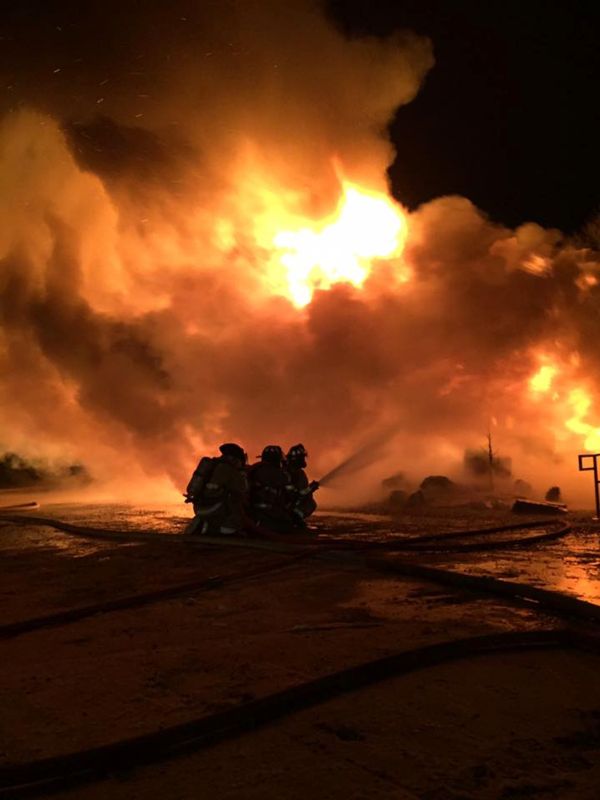 HUSON - A historic Nine Mile restaurant has gone up in flames. Crews were called to the former Nine Mile Roadhouse -- now known as KJ's Ninemile Steakhouse -- at around 10:30 p.m. on Sunday, according to Frenchtown Rural Fire District spokesman Mel Holtz.
Missoula Fire assisting in Southern California wildfire siege
12/11/17 - IAFF Local 271
Today is Day 4 of an assignment in Southern California for Montana crews from Missoula Fire Department. They are currently workign on a strike team of engines that includes Missoula Rural Fire District, Big Sky Fire District, Whitefish Fire Dept. and Central Valley Fire District.  Local 271 Member Matt Kerns was featured last night on NBC Nightly news, watch this.
MRFD Send Engine Crew to California
12/07/17 - IAFF Local 2457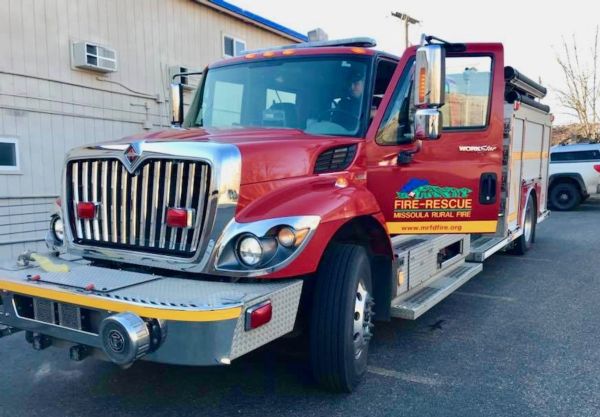 MISSOULA - Firefighters across Western Montana are en route to southern California to help battle the raging wildfires there. Missoula Fire Department Chief Jason Diehl tells MTN News that seven firefighters, a strike team leader and two engines left Missoula Wednesday afternoon for Chino, California.