66th Montana Legislative Session MSFA/MSCOPFF Lobbyist Updates from Week 1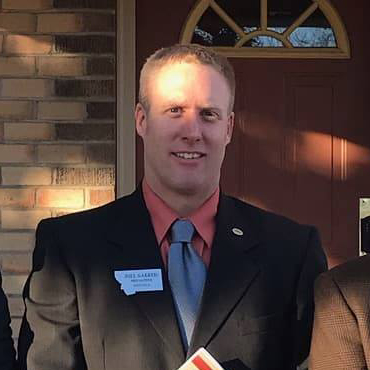 Good Morning, I wanted to give you all a report from the first week of the 66th Montana Legislature. First off, thank you for the opportunity to stay here and concentrate on the health and safety of all Montana fire fighters. As of this email there are 6 FF Bills in committee hearings and almost 20 possible bills waiting. Our bill, which I will attach, should be dropped next week and hopefully be scheduled for the Business and labor committee hearings in the next couple of weeks. Senator Nate McConnell (D) Missoula is the main sponsor. We have had many instances of bipartisan support both in the Senate and the House thus far so we are cautiously optimistic as of today. Today we met with the House Republican leadership. The meeting was positive and they agree that we need to get something done for Montana Firefighters. We have made contact and have a meeting schedule with the B& L committee chair, Steve Fitzgerald (R) GF on Monday to have the same discussion. Every day, Brian Dave and I are going to hearings and meetings, to meet lawmakers and get the word out. It seems that our bill is well known with lawmakers.
Here are some BIG bills to watch over the next month that have impact on us and the rest of the state's firefighters.
Please these look up on mt.gov to view and follow. This is the simple explanation.
SB -??? - Ours I'll let you know ASAP. Firefighter Health and Safety Act
SB 17 – this bill allows Fire Authorities to form
SB-20- Allows a Class 2 city (Belgrade) to be annexed by a Fire district prior to becoming a Class 1 city.
SB- 38 – allows community-based medicine (FD Home Health) there is a language change EMT/ Paramedic is now an Emergency Care Provider. (Brain Reed is actually the Emergency Care Provider on the BOME.)
LC006- is not out yet but have talked to Carrier- Paid Professional Firefighter cannot use tobacco, wear tobacco advertising on duty, paid cessation program and not allowed to add tobacco use in collective bargaining…. I think this is illegal but…
Several Volunteer Fire bills in underwriting - HB -? - adding a 5% tax on fireworks to pay for Volunteer Work Comp.
So far it has been a great experience, meeting new people, discussing views and politicking. We have met most Freshman democrats thus far and with be hosting a get together soon. We also have a LABOR lunch here at the House every Wednesday with the other AFL-CIO lobbyist to discuss bills, strategy and tactics to get our agenda completed.
If you have a question or want more info, please call or text me. We will be looking for people to assist in testifying and filling the halls on the days our main bill goes to the respected floors for discussion. Again, thank you for the opportunity and support.
Joel Dave and Brian
Joel Gaertig
MSFA Political Advisor
200 Montana Ave.
Helena MT 59601
406.543.2664
jgaertig@hotmail.com