Written by Zachary Crockett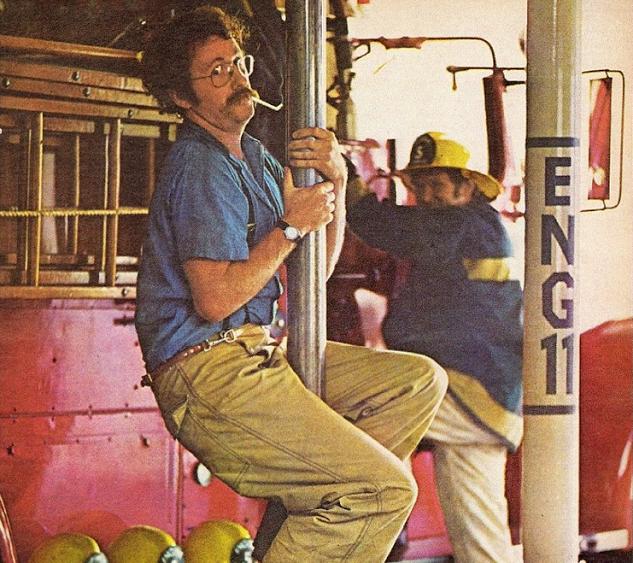 Imagine this: it's 3:30 in the morning, and you're deep in some pillowy dreamscape. All is calm; all is serene. Then, a piercing alarm whiplashes your senses: you're awake now, scrambling in the darkness with ten equally frazzled men. In a flurry, boots are pulled on, helmets are snatched off shelves, and you're flying down a 20-foot pole with the rapidity and dexterity of a howler monkey.
It's a scene played out as many as three or four times a night in some large municipal firehouses, and no part of it is more central than the fireman's pole. Since its invention and integration in the late nineteenth century, the fire pole has become a ubiquitous trope of the profession, right up there with the walrus 'stache and the Dalmatian. On grade school field trips, it's the coming attraction -- a way to contextualize the exciting, perilous routine of...Click here for full storywritten by Zachary Crockett. Follow him on Twitter here, or Google Plus here.